Are you looking for a Chiropractor in San Leandro, CA?
Suffer from pain? Need to find relief from stress, injury, and lethargy? If so, there is only one proven solution for you – the experienced chiropractic services from your trusted San Leandro Chiropractors, Advance Healthcare Center!
Advance Healthcare Center wants to help you rise to a new level of health! Dr. Zaid Atazai, D.C. can bring out the best in you- whether you are looking for relief from pain, optimal body function, or excellent performance! Located in the heart of San Leandro, and also proudly serving the surrounding communities, Advance Healthcare Center's top priority is dedicating time and effort to help you achieve your health and wellness objectives. Dr. Zaid Atazai, D.C. combines skill and proficient knowledge in order to help patients of all walks of life accomplish their most ideal physical and mental health. At Advance Healthcare Center, we are here to accurately and efficiently determine if chiropractic care can help the health problems you may be experiencing. Dr. Zaid Atazai, D.C. can help patients of all ages, from infants all the way up to the elderly! It doesn't matter how old or young you are- if you need relief from pain, stop the suffering and make an appointment with us today!
At Advance Healthcare Center, our guiding values are centered directly on our patient's needs. Dr. Zaid Atazai, D.C. and his staff's goals are to not only improve patient's health and quality of life, but to educate patients and to make a truly lasting difference in their overall well-being. At Advance Healthcare Center, we can give you the care and treatment you need in order to create a positive and lifelong impression on the quality of your life. Tired of the pain? You don't need to deal with it anymore! Dr. Zaid Atazai, D.C. strives for excellence to help relieve your pain through offering clinical excellence with the latest safe and natural chiropractic care! Ready for a better life? Come see us today- with a rejuvenated nervous system, you won't believe what is possible and what you can accomplish!
Our goal is to help you achieve your wellness needs, improve your quality of life, and facilitate healing through our services. We proudly serve the community of San Leandro by offering comprehensive chiropractic care and rehabilitation treatment in a compassionate and friendly environment.
What We Do
We are skilled at finding the key to your nervous system stress and relieving that tension with chiropractic treatment.
Spine Anatomy
Lower Back Pain
Neck Pain
Herniated Disc
Spinal Stenosis
Lumbar Radiculopathy(Sciatica)
RSD/CRPS
Facet Syndrome
Sacroiliac Dysfunction
Sports Injuries
Work Injuries
Shoulder/Hip/Knee Problems
Other Joint Problems
Myofascial/Muscle Pain
Shingles/Postherpetic Neuralgia
Occipital Neuralgia
Arthritis
Post Surgical Pain
Fibromyalgia
Neuropathic(Nerve) Pain
Carpal Tunnel Syndrome
Epicondylitis (Tennis Elbow)
De Quervain's Tenosynovitis
Chronic Abdominal Pain
Headaches
Migraines
Diabetic Neuropathy
---
Comprehensive Chiropractic Care in San Leandro, CA?
So what can you expect when you become a patient at Advance Healthcare Center? Dr. Zaid Atazai, D.C. will surely provide you with the help you need in order to live every day of your life to the absolute fullest potential possible. At Advance Healthcare Center, our friendly staff makes your office visit fast, efficient, and effective! Dr. Zaid Atazai, D.C. provides patients prime health and a better way of life by guiding towards a better and healthier lifestyle. Advance Healthcare Center is focused on top quality care for all patients and, most importantly, doing so in an encouraging and welcoming atmosphere. There is no need to feel intimidated when visiting Advance Healthcare Center because you will experience a stress-free, friendly and professional environment. Dr. Zaid Atazai, D.C.'s assistants will be waiting to greet you and to help make your visit not only uplifting, but also enjoyable to the fullest degree. Dr. Zaid Atazai, D.C. and the Advance Healthcare Center's staff gives true meaning to genuine concern for all patients health and well-being. Dr. Zaid Atazai, D.C. encourages patients to make incredibly helpful lifestyle changes, as well as relieving pain where you need it the most.
As a chiropractor, Dr. Zaid Atazai, D.C. is concerned about your body's overall health! Dr. Zaid Atazai, D.C. can evaluate, treat, or prevent spine degeneration and can also teach you how to strengthen and protect your back, neck and joints with exercises and proper movement. Dr. Zaid Atazai, D.C. will also teach you about healthy lifestyle choices because, after all, the health of your spine is linked to the health of your entire body!
How does Chiropractic work?
Chiropractic works because you are a self-healing, self-regulating organism controlled by your nervous system. Millions of instructions flow from your brain down the spinal cord and out to every organ and all of your body tissue. The signals are then sent back to the brain confirm if your body is working right.
Improper motion or position of the moving bones of the spine, also called a subluxation, can interfere with this vital exchange by irritating nerves and compromising the function of affected organs and tissues. Specific spinal adjustments can help improve mind/body communications. Health often returns with an improved nervous system.
How do you get subluxations?
There are three basic causes of subluxations. Physical causes could include slips and falls, accidents, repetitive motions and improper lifting. Emotions such as grief, anger, stress, and fear can cause subluxations. Chemical causes could include alcohol, drugs, pollution and poor diet.
Why is Chiropractic a key to health and longevity?
Chiropractic is the largest alternative health profession in North America and the third largest health-care profession in the United States. Your muscles and nerves work together to keep you healthy. When neuromuscular block impedes the flow of nerve communication, the result is tension. A skilled chiropractor finds the blocks in your nervous system, therefore restoring your health and longevity.
Have you ever felt stress that impedes how you function on a daily basis? A skilled chiropractor is able to relieve that tension and help restore relaxation and balance to your body. Relaxation feels inherently good to your body, doesn't it?
A visual and kinesthetic example of this block is when a wire is connected to a light bulb. If the block is severe enough, the light flickers. What do you think happens when a nerve is blocked by a vertebrae? Your blood vessels are guided by the nerve flow and your organs and muscles can't get the essential energy needed to function during the day.
It is our hope that you have a better understanding of why a healthy nervous system is key to health and relaxation. At Advance Healthcare Center we can give you the individual pieces to your health. We are skilled finding the key to your nervous system stress and relieving that tension with skilled treatment. We also treat lower back pain, neck pain, shoulder pain, sciatica, pinched nerves, migraines and headaches, bulging discs, herniated discs, ruptured discs, allergies and many other pain causing symptoms. At Advance Healthcare Center we also treat sport's injuries and car accidents.
Why choose Advance Healthcare Center?
Each person is an individual with unique needs. To a skilled chiropractor, your body is a visual and kinesthetic scrapbook offering a roadmap to the trained eye. Our individual care lets us plan the most effective treatment to relieve discomfort and let you walk away feeling stronger and more relaxed. We do this by a comprehensive consultation and examination. At Advance Healthcare Center we value your health as much as you do! Our patient testimonials give you the confidence to let us treat you and give you the results, thousands of other patients have received. We are here to serve your needs.
Conditions We Treat
Patient Testimonials
---
All Natural Wellness Treatment & Rehabilitation
Our individual care lets us plan the most effective treatment to relieve discomfort and let you walk away feeling stronger and more relaxed.
---
Patient Testimonials
Our outstanding results make us the first choice for chiropractic care.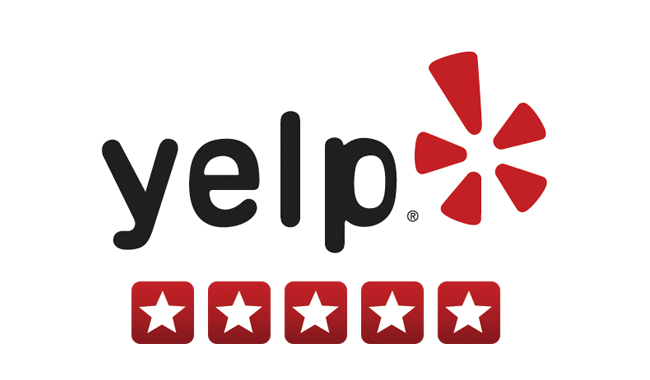 I came in after a fatal accident. I just wanna say that this place really care about their patient's future well-being. Right when you come out of the elevator and their front desk is right in front of you, you are welcomed right away with a smile. They take you to your room in just seconds! I was assigned to both the women who did the therapy before you see Dr. Atazai. Both ladies have different styles with the treatment. I like them both! My back felt so much better after every visit I went to. I looked forward to coming here for my designated appoints which are usually in between my college classes due to their great hospitality towards their patients. I really recommend this place because they will get you the proper treatment in no time while also feeling very welcomed.

Danica G.

AHC was everything and more than I could have asked for to help me get through injuries from a car accident. Dr. Atazai (the "miracle worker") and his competent and friendly staff (my "angels") made me feel cared for from the first visit. My HMO didn't seem to understand my situation. I had to get healthy fast for a national event. AHC was the answer to my prayers! If you EVER need chiropractic care, THIS IS THE PLACE! They take your health seriously. Clean, roomy and self-contained. I carry their business cards with me everywhere I go just to share with others! A very special "thank you" to the "angel" who referred me to Advance Health Center! Bless you all!

B.N.

This is a really good knowledgeable doctor, he is really concern about his patient health. He uses to be a medical doctor himself. Staff very friendly and helpful. I LOVE YOU Doctor Atazai.

L. Barker